Marcelo Miranda ministrará curso de AT na BitConf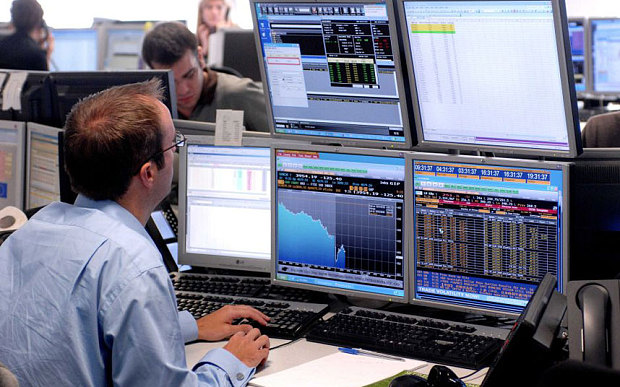 Análise técnica é uma ferramenta de trading utilizada pelos principais players do mercado, principalmente no mundo das criptomoedas. É fundamental a compreensão dos gráficos e dos padrões para maximizar suas oportunidades de lucro. Durante o evento será possível aprender com quem tem mais de 20 anos de experiência em mercado financeiro. Esperamos vocês.
CURSO INTRODUÇÃO À ANÁLISE TÉCNICA
O que é Análise Técnica?
Quem usa Análise Técnica?
Principais Tipos de Gráfico
Entendendo Candlestick
Volumeo Médias Móveis
Linhas de Tendência e Canais
Padrões Básicos: Triângulos, Bandeiras, Topos e Fundos, Ombro Cabeça Ombro
RSI – Índice de Força Relativa
Ferramentas para Traders
Aplicando análise técnica a altcoins
Sobre o instrutor: Marcelo Miranda tem mais de 4 anos de experiência como trader e negócios em Criptomoedas. Antes de fundar a FlowBTC em 2015, Marcelo foi diretor I de Trading de renda variável no Deutsche Bank no Brasil e em NY.
Carga horária: 2:30h
Horário: das 11 às 13:30 horas
O que está incluído?
Certificado de conclusão
Acesso ao grupo fechado de traders no Facebook
Acesso a webinars sobre Trading e mercado de Cripto
Apostila digital
Garanta seu lugar! Vagas limitadas. ACESSE AQUI PARA EFETIVAR SUA COMPRA!
While it might sound difficult to compose a conclusion, it's actually an extremely
If you're an avid reader of this site, then you understand that we're constantly trying to find a means to save money on things we like to buy, which comes
As you can imagine, this is sometimes a tiny challenge, especially in the event that you don't have any term paper writing services
The others
To practice writing an affordable-papers.net essay, you should also make sure you have a lot of patience when you are composing the article.
are published in hardcopy, while others can be read on your computer.
to assist you.
with an essay book.
straightforward and significant step.